HIRE TEMPO TRAVELLER FROM DELHI TO HARIDWAR
Haridwar is a primitive city in Uttarakhand, India. It is a very popular Hindu legend, Haridwar is regarded as one of the seven holiest places to Hindus. Haridwar is the place where river descends from Gangotri glacier to the Indo-Gangetic plains. It is a very attractive place for tourist. You will Full Enjoy a visit to this destination. If you want to go to Haridwar from Delhi or other destination with your group and family member. So, Then you can hire tempo traveller from Delhi to Haridwar. Therefore, You can call at 09266660704 and Email on [email protected] We have another trip also available that is –
Hire Tempo Traveller from Delhi to solan in Himachal Pradesh
Hire Tempo Traveller from Delhi to Kasauli
Nearby destinations to visit at Haridwar
Har ki Pauri: Har ki puri is one the most famous ghats in Haridwar, Meaning of the "Har Ki Pauri" means "Lord Shiva of steps". It is the most popular ghats in Haridwar. This sacred Ghat was constructed by King Vikramaditya within the memory of his brother Bhartrihari. It is a faith that Bhartihari eventually came to Haridwar to meditate by the banks of the holy Ganga. When he died, his brother constructed the Ghat in his name which later came to be referred to as Har ki Pauri. This sacred bathing Ghat is also known as Brahmakund. The total distance is to be covered 1km by tempo traveller. The golden reflection of floral diyas in the river Ganges is the most beautiful sight in the twilight during the Ganga aarti ceremony at the ghat.

 

Chandi Devi Temple: Chandi Devi Located in Haridwar, Gharbal. It is the holy temple is the located of a top on the Hill.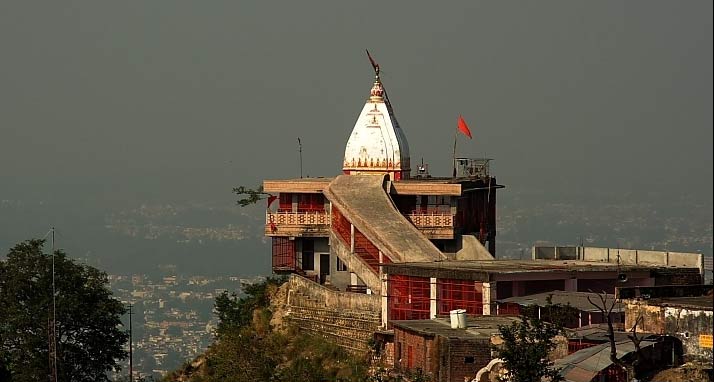 Legend has it that Chanda-Munda, the army chief of the local demon king, Shumbha-Nishumbha, was killed by Goddess Chandi. Hereafter which the place got the name, Chandi Devi. This temple, situated on top of the Neel Parvat on the other bank of river Ganges was constructed in AD 1929 by Suchat Sing the King of Kashmir. The time to take the cover, distance 3 hours. The Chandi Devi Temple is now also accessible by a ropeway, which starts near the Gauri Shankar Temple.
Mansa Devi Temple: It is located at the top of the Bilwa Parvat. This temple is dedicated to Goddess Mansa Devi. Exactly meaning the Goddess who always fulfilled a desire(Mansa). It is a famous tourist destination One can have a panoramic view of Haridwar, the Ganges, and the countryside from this place.
Maya Devi Temple: Maya Devi Temple is a famous ancient temple in Haridwar and it is located in Uttarakhand. which is one of the shakti peeths present in India. This temple is dedicated to goddess Maya in the holy town of Haridwar of Uttarakhand, Gharbal.
Distance between Delhi from Haridwar by tempo travel
The Total Distance between Delhi from Haridwar by tempo traveller: 209.277 km. Tempo traveller is specially designed with the luxury to feel for travelling. So, that you can hire tempo traveller great condition and can cover all your location which you want to visit according to your tour plan. Tempo traveller services from Delhi to Haridwar tour packages and Delhi to Rishikesh Tour Packages. If you have any type of query about tempo traveller or other things. So, you can contact 09266660704 or Email  [email protected] with us.
You can also Plan tour, we have available Tour packages. Enjoy Your Tour by tempo traveller comfortably. Like that
Four days Manali by tempo traveller
Four Days Tempo traveller Delhi to Dharamshala
Five Days Delhi to Dharamshala & Dalhousie by Tempo traveller