The amazing hill station Ranikhet located in Uttaranchal, literally we called in other words "queens land".The charming and attractive views of the pine trees, lush green forests, attractive wildlife, the singing of the birds, all add to the heavenly and pure feeling of Ranikhet.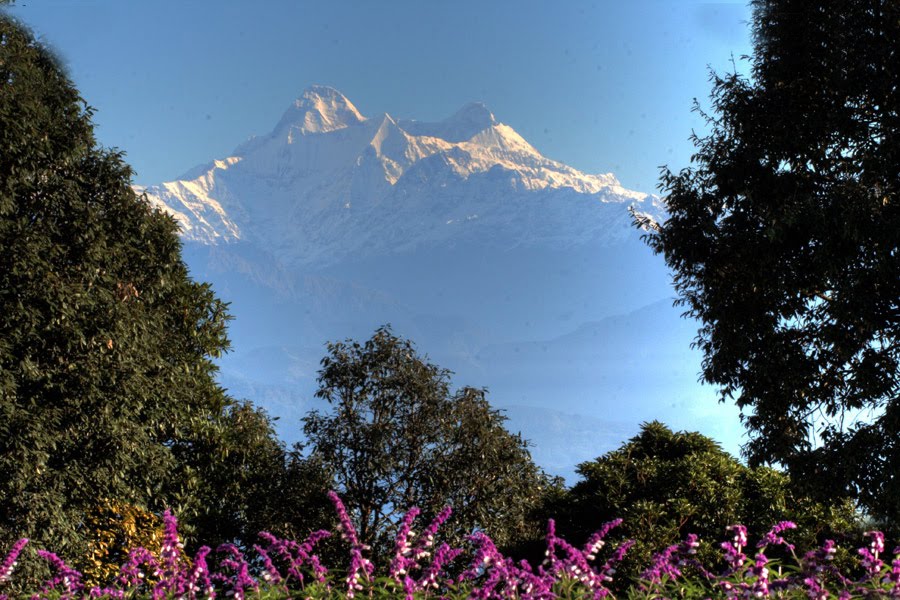 Images: Ranikhet
In Ranikhet Travel Information
Total Area: 21.76 sq.kms
Altitude: 1829 metres
Taxi stand: Uttaranchal Taxi Union, Ranikhet
Shopping area in Ranikhet are: Sadar Bazar, Zaroori Bazar and Khari Bazar
Tempo traveller provided by us have one of the most amazing seating and all the seats are Maharaja seats in the 9 seater tempo traveller. You would be amazed by our service and you will come to us again and again. You have the wonderful opportunity of travelling with us and we would be obliged by you to provide you with our best service.
You can hire tempo traveller from us to explore the famous tourism site of India such as Taj Mahal Agra, Rajasthan, Mathura Vrindavan, Nainital, Shimla Manali and all other tourist destination. We have different variants of tempo traveller for example 9 seater, 12 seaters and 15 seaters. All the vehicles are perfect in shape and ready for your service. You would have the exceptionally good time as all the variants would be with the air conditioner and have an excellent cooling ability.
You can avail the services of the tempo traveller from Sell Delhi Travels which is a very reputed travel company in Delhi. We have a long history of providing tempo travellers to our clients and we have a long list of happy and satisfied clients. Once you would avail the tempo traveller service from us, you would come to us again and again.
You can contact us at 09266660704,9818879368 or email us at [email protected]
Ranikhet is a town in the Almora district. It is a hill station and surrounded by hills from all the sides. It has given us the beauty of various reasons and it is surrounded by all the sides by the perfect scenery.
It is surrounded by lush green mountains and the flora and fauna are really commendable. More than 350 km away from Delhi, this hill station is a perfect escape from scorching summer heat. Relying on popularity, it is not as popular as Nainital or Almora, but it has a different space in the mind of the tourists.
The entire area is covered with the trees of Oak and Pine and it wonderfully exhibits the flora and fauna of the region. The place has a number of attractions including a golf course, paragliding, rock climbing, horse riding and boating. The Binsar Mahadev Temple is a very popular tourist destination and it has the magic of the past which is second to none. It has gathered great praise in the recent past. Some of the well-known delicacies are Bhaang ki khatai, Kappa, Aloo like gutka, Aloo dal pakoda, etc.
[styled_box title="Styled box Title" type="sb" class=" sb_blue"]
Distance & Time it will take to travel Ranikhet by Tempo Traveller or Taxi from Delhi
Ranikhet is a hill station and cantonment town in the Indian state of Uttrakhand. It is located up in the mountains, far from crowed from where you can see the Himalayan ranges,kumaun army museum, jhula Devi temple, Mankameshwar Temple, golf course, Rani Jheel and many more. This place is cover with beautiful oak and pine tree forest. This place makes you mentally strong and healthy.
So, plan your trip to Ranikhet by Tempo Traveller or Taxi. The time it takes you to reach Ranikhet will be 8 Hours 50 Minute to cover the distance of 357 K.M. from Delhi. You can also plan the tour, we have available at best in Price.
Seven days Uttarakhand by tempo traveller
Rishikesh Mussoorie with Dhanaulti from Delhi
Four days Rishikesh & Mussoorie from Delhi
Nearby Sightseeing Places in Ranikhet which you can visit by hiring a tempo traveller are
Travelling By
Nearby Attraction
Tempo Traveller From Delhi with Sightseeing to Mankameshwar Temple in Ranikhet
Tempo Traveller From Delhi with Sightseeing to Jhula Devi Temple  in Ranikhet
Tempo Traveller From Delhi with Sightseeing to Rani Jheel  in Ranikhet
Tempo Traveller From Delhi with Sightseeing to Tourist Rest House Ranikhet in Ranikhet
[/styled_box]
Tags:
12 seater tempo traveller in delhi to Ranikhet in Uttaranchal
,
15 seater tempo traveller delhi to Ranikhet in Uttaranchal
,
16 seater Tempo traveller Ranikhet in Uttaranchal
,
9 seater tempo traveller delhi
,
Ac Luxury tempo traveller delhi to Ranikhet in Uttaranchal
,
hire tempo traveller delhi to Ranikhet in Uttaranchal
,
rent tempo traveller from delhi
,
rental tempo traveller delhi to Ranikhet in Uttaranchal
,
tempo traveller rent from delhi to Ranikhet in Uttaranchal